Situated along the Gulf Coast of Florida, there are lots of opportunities to see the sunset in Nokomis, FL! You can also make the quick 15-minute drive to nearby Sarasota for even more beachfront fun, as well as relaxing places to kick back and enjoy a lovely meal or cold brew after the sun has set.
As even longtime residents might overlook some amazing opportunities to enjoy the sunset in Nokomis, FL, check out this quick list of places to be when the sun goes down. Remember to check ahead for weather-related closures or COVID-19 restrictions and, as always, ensure you keep your belongings secure and out of sight when on the beach or elsewhere. You can then enjoy a gorgeous sunset in Nokomis without distraction!
Kayaking SRQ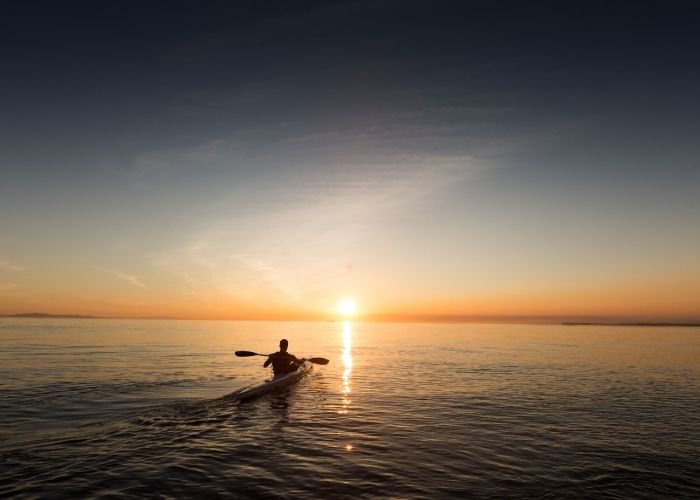 There is probably no better way to enjoy the sunset than kayaking around waterside mangroves, with the beautiful vegetation on one side and the open water on your other side! For a guided kayak tour of the water around sunset, visit Kayaking SRQ.
Kayaking SRQ offers tours that allow you to sit back and relax while the guide ensures a safe excursion, or you can rent kayaks and follow their map of the water to enjoy a safe, solo trip. To find out more, visit their website at https://kayakingsrq.com/.
Marina Jack's
If kayaking is a little too casual, and if you're looking for a way to add a bit of romance to your evening, check out Marina Jack! A gorgeous cruise is a perfect choice for enjoying the water and a stunning sunset in Nokomis, while staying safely aboard a luxury yacht.
The Marina Jack 96' cruise vessel offers amazing views from the deck of the water and horizon, while the dinner cruise includes a scrumptious meal as a perfect conclusion to your evening. Cruise departure times vary according to when the sun sets, so be sure to plan ahead and arrive early. For current menus and pricing, visit https://www.marinajacks.com/.
Lido Beach Resort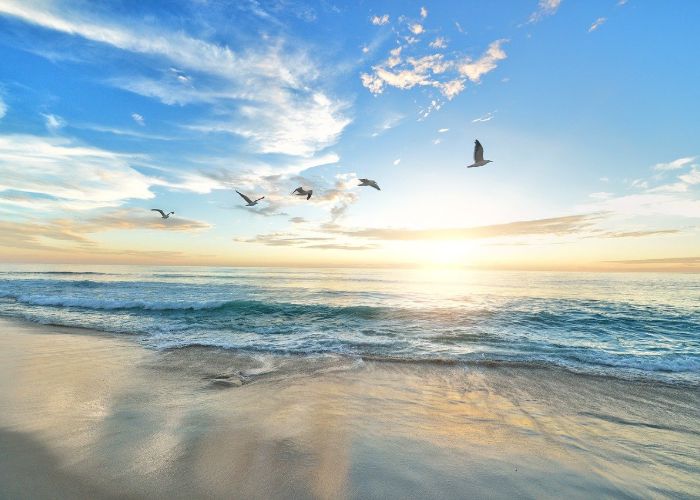 For an even more romantic evening that allows you to dine while enjoying the sunset near Nokomis, check out the Lido Beach Resort. Their floor-to-ceiling windows opening out to the water provide an excellent view of the sunset no matter where you're seated! For something more casual, check out their poolside tiki bar, also offering stunning views of the water nearby. For directions and other vital info, visit their website at https://www.lidobeachresort.com/dining/.
The Nokomis Beach Drum Circle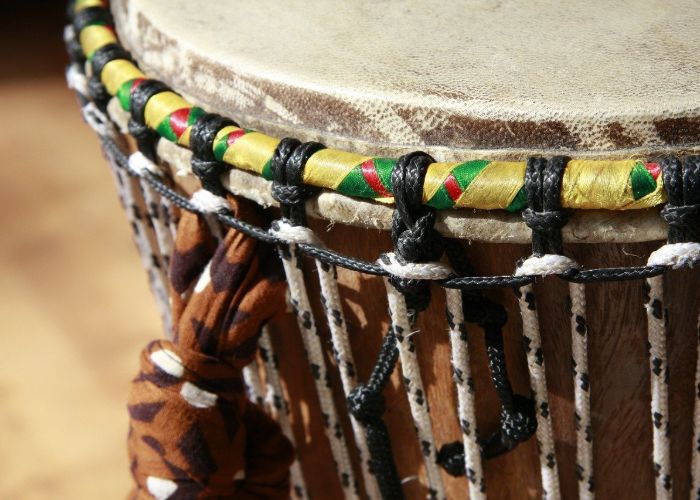 The Nokomis Beach Drum Circle is an excellent choice for those looking for a bit of offbeat entertainment and self-expression while also enjoying amazing sunsets! The drum circle is something of a free-for-all, as visitors join in with their own instruments as well as dancing around the circle, showing off their hula hoop skills, or just expressing themselves however the mood strikes.
The circle is very family friendly and open to everyone, and can be found every Wednesday and Saturday on the main beach area at Casey Key. For more information including proper etiquette when observing or joining the circle, visit their Facebook event page at https://www.facebook.com/groups/158048962627/about/.
ProClean Pressure Washing Venice is happy to provide this list of spots to see the sunset in Nokomis to our readers and we hope you found it helpful! With so many amazing things to see and do around the Venice, FL, area, we know that homeowners especially have better things to do with their time than worry about power washing their property. For expert cleaning that is second to none, call us at ProClean Pressure Washing Venice for your pressure washing in Nokomis, FL you need to have done!
If you're a homeowner searching, "How do you pressure wash a roof," you've come to the right place! This handy how-to guide will give you all the tips needed for safe, effective roof washing, as well as some common mistakes to avoid along the way.
Before we begin, remember that safety always comes first and especially when working on a roof. Invest in boots with thick but soft rubber tread, as hard plastic tread can strip granules off shingles and loosen shingles and tiles. You'll also need eye protection, thick work gloves, cotton pants and a cotton shirt with long sleeves, to protect your skin while working. Ensure there is no one underneath your work area as well, so they're protected from running water and dropped tools!
How Do You Pressure Wash a Roof? Getting Started
First check out some quick reminders for getting started with safe, effective roof washing for your home:
Note that you might need different pressure washing nozzles and cleansers for your home's roof. Some cleansers are designed to kill growing moss, mildew, algae, and mold, while others are designed to dissolve thick dirt and soot.
High-pressure washing is not usually needed for removing everyday leaves, twigs, bird's nests, and storm debris; a standard garden hose is often sufficient for general cleaning. Start with a hose and note if this gets your roof as clean as expected, and then move on to power washing equipment if necessary.
Always start power washing a roof with the lowest pressure setting on your equipment, to avoid stripping granules from shingles or blowing shingles right off the roof!
Start from the top of the roof or its pitch and work your way down, rather than using high pressure along shingle edges and pushing them up, as this can actually pull shingles off the roof.
Work in small sections so you can rinse detergent away quickly. Dried cleansers tend to leave behind unsightly streaks and sticky residues that attract more dirt than before!
Working in small sections also allows you to stay on dry areas of the roof, reducing the risk of slipping and falling.
Always keep the pressure washing wand moving from side to side so that you don't loosen shingles, tiles, nails, flashing, or other materials, or cause them to split and crack! If you cannot loosen and remove certain dirt or grime, try another cleanser, not higher pressure.
Stop often as you work, checking to ensure you've removed all dirt and debris. Your power washing work might loosen some hidden dirt and residues, so you'll want to check that you've done a thorough job before moving on to another roof section or wrapping up your equipment for the day!
What is the Best Way to Clean a Roof?
Now that you've reviewed some tips to help you get started power washing a roof, let's move on to the actual power washing process. Start with a 35-degree spray nozzle and detergent needed for the cleaning at hand, whether that's dirt, mold, algae, or other residues.
To scale the roof, position a ladder against a section you can climb without damaging gutters, eaves, and other obstructions. Start washing at the top of the roof, cleaning shingles in a downward motion, sweeping the wand side to side. If you see granules or bits of grit coming loose from the shingles or notice any in the gutters below, lower the pressure on the washing wand.
For black mold, apply the cleanser and let it sit for several minutes so that it can kill and dissolve spores, but don't allow it to dry. Apply more cleanser as needed but rinse that detergent away once you see mold spores coming loose.
As you work your way down the roof, use caution every time you take a step forward. Ensure you have a firm foothold and stop your forward motion if you feel yourself slipping. Remember that you can always go back and rewash your roof if needed, but falling from the roof can mean serious injury and even death, so work slowly and never overlook safety while washing a roof.
The BEST Way to Clean Moss Off the Roof
Never ignore green moss growing on a home's roof! While this growth might look rustic and casual, that moss leads to water damage and lost shingles and tiles. To clean moss off a roof, start with a hose, rinsing away as much loose vegetation as possible as well as other dirt and debris.
Next, use a soft-bristled roof brush to gently scrub away as much moss as possible. Ensure you choose a roof brush and not an outdoor brush meant for concrete, pool decks, and other surfaces, as tough rubber bristles might strip shingles granules and loosen shingles, tiles, and flashing.
If there is still moss on the roof, invest in a roof cleaner meant to kill moss, mold, algae, mildew, and other such vegetation. Wait for a cloudy day to apply the cleaner so that it doesn't evaporate in hot summer sun. After application, a simple rinse is typically all that's needed to remove remaining moss and other residues.
Will Bleach Damage Shingles?
Bleach is often used to kill mold and mildew, but note that bleach won't brighten a roof the way it does clothing! Chlorine bleach brightens clothes by removing inks in fabric dyes but it doesn't have that same effect on asphalt shingles.
Many homeowners and pressure washing contractors note that diluted bleach is typically safe for a home's roof. Mix a cup of chlorine bleach into a gallon of water and try this solution on an obscured part of your home's roof, noting if it offers the cleaning you need without causing shingle damage. If so, you can typically use the same solution on your home's roofing shingles without drying them out or causing other damage.
Understanding Different Pressure Washer Roof Cleaning Attachments
First note that some pressure washer equipment attachments are brand specific, meaning that they only fit their brand and not all power washing wands on the market! For a roof, invest in a pressure regulator, to monitor water pressure as you work. Added control over water pressure reduces the risk of stripping granules and pulling up shingles, nails, tiles, and flashing.
Telescoping or extension wands are also excellent pressure washing roof cleaning attachments, as they allow you to reach many areas of the roof while staying safely on the ground or ladder. You can also use these to reach areas around the chimney, vents, and other obstructions, with far less climbing and clambering over those areas!
Nozzles for your pressure washing wand typically use a universal color coding, to designate various degrees. A red, 0-degree nozzle uses the highest concentration of water spray, while a white, 40-degree nozzle and black soap nozzle offer the widest spray and lowest pressure. For washing thick dirt and grime from roofs, use nothing lower than a yellow, 15-degree nozzle.
Is Roof Cleaning Necessary?
If you're like many homeowners, you probably rarely even look at your home's roof and easily ignore dirt and grime. Pressure washing a roof is also a big job and can also be messy and cumbersome. Since it's difficult to pressure wash a roof, you might wonder, is roof cleaning necessary?
While a home's roof might be the last thing you think about when it comes time to clean, keep in mind that dirt, soot, air pollution residues, and dried dust can dry out shingles and tiles, leading to premature cracking and other damage. Leaves, moss and mold, and storm residues all hold moisture against the roof, even working their way underneath tiles, which increases the risk of water damage!
No matter the cost of roof washing or how cumbersome the job, it's vital that homeowners schedule this work as needed, usually every two to three years. Consider annual roof cleaning for homes in tropical areas or those located near busy roadways and airports, which are usually coated with more gritty debris as well as drying soot and pollutants. No matter your roof washing cost, consider that it's far cheaper than having to repair that roof and replace tiles damaged by dirt and debris!
How Much Does Roof Cleaning Cost?
Most pressure washing contractors charge by the square footage, and might adjust that price for especially dirty roofs or those with lots of obstructions such as dormers and skylights. Most homeowners should expect to pay between $.20 and $.60 per square foot, or $250 to $450 in total; average roof cleaning costs range about $350 to $400.
In some cases, a power washing company might offer discounts if you "double-up" on power washing services. Gutter cleaning is as vital as roof washing, for instance, as gutters direct rainwater away from the home and to nearby downspouts. When asking about roof washing, ask your contractor if you might also schedule gutter cleaning, window washing, exterior wall washing, and other such services, to protect every surface of your home from damage and potentially save some money on all those services overall!
A Word from ProClean Pressure Washing Venice
This information is proudly presented to you by ProClean Pressure Washing Venice. If you're in the Venice, Florida, area and still find yourself asking, "How do I pressure wash a roof," or need high-quality Venice soft wash roof cleaning, call the most trusted name in the industry, ProClean Pressure Washing Venice! We have over 20 years of industry experience and guarantee satisfaction with every job.
Tourists often flock to Florida for the warm sunshine and great beaches, as well as its indoor aquariums and other aquatic themed attractions. Venice, Florida, is no exception, offering visitors and residents lots to see and do virtually every day of the year. When the weather is warm you can visit the beach; when it's rainy or chilly outside, you don't need to go far to enjoy a show or other indoor entertainment!
If you're thinking of visiting Venice, Florida, anytime soon, or contemplating moving the family to the city and settling down, and are looking for something to do, check out this list of attractions you can enjoy in Venice as early as this weekend. Be sure to phone ahead and double-check business hours for indoor events and note if there are shark or other warnings for the beaches before you go, so you know you'll enjoy every minute in this great town.
Venice Beach
Whatever your interests, there is always something to do on Venice Beach. You might toss a line into the water from the fishing pier, take advantage of a volleyball court, or set up in a picnic area and enjoy some refreshments. There are even areas popular for finding shark teeth so you can take some photos or grab a few souvenirs for the kids. There is also a food court for those who don't want to pack a lunch and a dog-friendly beach perfect for your four-legged friend.
Venetian Waterway Park
If you prefer being active while along the water's edge, check out the Venetian Waterway Park, a multi-use trail running along the water. The trail is perfect for walking, jogging, and biking, while providing a great view of the stunning Gulf Coast. There are also plenty of park benches along the trail so you can stop and catch your breath and enjoy the sights.
Downtown Venice
For those who love sightseeing while in the city, be sure to visit downtown Venice! In this area you'll enjoy lots of restaurants and shopping options, typically including more than 100 businesses, along with open areas designed for easy walking. There is also a children's fountain, lots of murals and statues, and much more!
Snake Island
For a more intimate location in Venice, make your way to Snake Island. This island offers white sandy beaches, clear water that allows you to see right to the bottom of the beach, and lots of space for picnicking, relaxing, and even camping.
ProClean Pressure Washing Venice is proud to call the beautiful state of Florida home and especially proud of the work offered by our Venice pressure washing contractors. When you call ProClean Pressure Washing Venice, rest assured that no detail is overlooked and that your property will receive nothing less than stellar, five-star power washing services. ProClean Pressure Washing Venice specializes in a soft wash system perfect for roof washing, gutter cleaning, pool deck cleaning, and all other pressure washing services you need to have done. No matter your needs for residential or commercial pressure washing in Venice, call the pros at ProClean Pressure Washing Venice today.
Most homeowners would agree that gutter cleaning of a Venice, FL, home is not a fun way to spend a Saturday! While this might be the least enjoyable job when it comes to caring for your home and property, it's one that needs to be done regularly.
A homeowner might also consider why they should leave Venice, FL, gutter cleaning to the pros and not just because it means not having to manage this messy job yourself. A professional power washing company in Venice offers many advantages over DIY pressure washing, ensuring maximum benefit for your property. Check out why every home needs gutter cleaning regularly and then a few reasons why you should consider calling a Venice, FL, gutter cleaning company rather than tackling this work on your own.
Why Every Home Needs Professional Gutter Cleaning in Venice, FL
Before you go another year without professional gutter cleaning for a Venice home, note some reasons why it's vital you schedule this work regularly! Gutters direct rainwater and other debris off the roof and toward nearby downspouts; those downspouts then direct water away from the home.
If gutters clog, they allow rainwater to splash over their sides. That water then runs down exterior walls and windows, creating unsightly water streaks. That water then also pools around the home's foundation rather than running to the street.
Water running down outside walls and collecting around a foundation increases the risk of water damage including chipped brick, softened and chipped concrete, rusted siding, and the like. Water then makes its way past a home's brick or siding, leading to damaged framing, mold growth, roof leaks, and other such costly repairs.
Along with splashing over clogged gutter sides, rainwater might also pool along roof eaves; asphalt shingles, roof decking, and other materials than absorb that water, suffering chips and cracks. Standing water also attracts insects and risks mold and mildew growth. To avoid these risks and ensure a safe, clean outdoor space, it's vital that homeowners schedule regular gutter cleaning for their home.
1. Get Pro Gutter Cleaning in Venice for Thick Mud and Grime
Over time, thick mud and grime tends to dry out and become packed, making it difficult to remove even with high-quality pressure washing equipment. Homeowners might tend to apply more pressure or find that they need to clean those gutters again and again when tackling thick, dried-on mud, dirt, and other residues.
A soft wash gutter cleaning in Venice is a much better option, as soft wash systems start with specialty surfactants designed to dissolve thick dirt, mud, dust, and other residues. Once dissolved, even the toughest mud and grime can be rinsed away with low pressure rinsing, making quick work of a thorough clean.
2. Avoid Damaging Old, Loose Connectors With Venice Gutter Cleaning
Gutters attach to a home's roof eaves with hangers, clasps, and other such connectors. Over time, as with other connectors used for building materials, those fixtures and features might tend to rust, sag, pull away from their base, and so on.
Using too much pressure when cleaning older, damaged gutters might risk pulling them away from the home even more so, creating small gaps and openings behind those trenches. In turn, rainwater might splash over the gutters and through those gaps, increasing the risk of exterior water damage and unsightly stains. To avoid these risks, leave gutter cleaning in Venice, FL, to trained professionals.
3. Professional Venice, FL, Power Washing Gets All the Nooks and Crannies
When cleaning a home's gutters, it's vital that you don't overlook the downspouts, gutter undersides, areas along roof eaves already splattered with dirt and debris, and all those other nooks and crannies near the gutters themselves. Dirt and mud clinging to downspout interiors allow rainwater to back up to the gutters, while washing nearby areas ensures your home looks its best.
A homeowner might also consider investing in additional pressure washing services in Venice at the same time as their gutter cleaning. Roof washing, exterior house washing, window cleaning, and driveway pressure washing removes harmful dirt, mud, sand, silt, and acid rain residues, protecting surface materials and ensuring a clean and pristine exterior. Your pressure washing contractor might even suggest areas of your home and property that need special attention and that could benefit from a soft wash cleaning.
4. Reduce the Mess With Pro Gutter Cleaning of a Venice, FL, Home
One drawback to DIY power washing services is that they often create lots of mess and splatter, especially when done incorrectly. Mess and splatter from a home's gutters might end up on outside windows, exterior walls, roof eaves, and even your beautiful landscaping features. It's also not unusual for homeowners to get themselves quite messy and dirty when attempting DIY gutter cleaning in Venice!
Professional power washing contractors in Venice, FL, are trained in cleaning techniques that keep mess and splatter to a minimum, and that direct any splashing away from your house and landscaping features. Soft wash systems also ensure the least amount of mess, as these use low pressure rinsing during the cleaning process. To avoid unnecessary house washing after gutter cleaning, call a professional to get this service done right.
5. Keep Yourself Safely on the Ground With Pro Gutter Cleaning in Venice
A homeowner might rent or buy pressure washing equipment that comes with a long handle or wand, meant for reaching gutters and roof eaves from the ground. While this equipment is far safer than trying to clean out gutters while balancing on a ladder, it also means not being able to see those gutters and ensure they're cleaned thoroughly!
A pressure washing company ensures their team is all trained in safe power washing techniques while also guaranteeing a quality, thorough clean. Not only can you spend your Saturday afternoon doing something other than gutter cleaning in Venice, you can do it safely on the ground, away from messy splatter, while still knowing that your home's gutters will be clean and pristine and free of clogs by the end of the day!
Regular roof cleaning offers a homeowner many benefits, including a more attractive home exterior. Roof power washing kills growing moss, mold, algae, and mildew, while removing storm debris, bird's nests, sap, soot, and other harmful residues. However, some homeowners still might wonder if roof washing and other pressure washing services damage a home, if they can manage this work themselves, and how to keep a home's exterior clean without the risks.
Improper roof washing methods might damage shingles, tiles, flashing, and other materials, even chipping brick chimney stacks and roof vents. However, professional roof cleaning and especially soft wash systems actually protect materials and surfaces from damage caused by storm debris and pollution while restoring a roof's appearance.
Every homeowner would do well to consider the benefits of regular roof washing as well as pressure washing services for their property, while also noting a few precautions about improper cleaning methods. You might then discuss your questions with a pressure washing company near you, and know that your home is clean and pristine and protected from the elements.
Why Your Home Needs Regular Roof Cleaning
Before you dismiss the need for roof washing or put it off for another year, note some reasons why every home needs this service on a regular basis.
Soot, dried dust, and acid rain residues dry out shingles and tiles, making them brittle and more likely to split and crack over the years. Never assume that rain and snow are sufficient for washing away these residues but rely on regular roof washing instead.
Storm residues including fallen twigs and leaves as well as sap and moss from overhead branches might work their way behind and between shingles and tiles, loosening their connectors. In turn, those shingles and tiles are often more likely to blow away during a storm or gust of wind.
Homeowners often fail to realize damage caused by birds and squirrels on a roof! Sharp claws tear away at shingle and tile surfaces, weakening those materials. Removing nests and food stores with roof washing discourages these pests away from your home.
Bird and animal droppings are also caustic and damaging to roofing tiles and shingles. Droppings and nests are also very unsightly and create a rundown look along your entire property.
Storm debris, bird's nests and droppings, and other residues on a roof also tend to make their way to a home's gutters, increasing the risk of clogs. Gutters direct rainwater away from a home's exterior walls and foundation; clogged gutters increase the risk of water damage, mold and mildew growth, and unsightly water stains.
Mold and mildew tend to grow along roof edges and eaves, where water collects. These residues create a very unhealthy outdoor environment, even producing lingering smells that make it difficult to enjoy your home's deck or patio!
Mold, mildew, moss, and algae especially damage roofing tiles and shingles, growing between them and loosening them from the roof decking. Algae even eats away at asphalt shingles, so they're likely to crumble and fall away sooner rather than later.
Mold, mildew, moss, and algae also create a rundown, dirty look outside your home, detracting from your lawn and landscaping features. In some cases, these residues and other unsightly mud and dirt along exterior walls and roof materials can affect your home's overall value!
Thick soot, dirt, and other grime might cover roof shingles and other materials needing repairs. Homeowners and even roof inspection contractors might overlook dented or torn shingles, damaged flashing or its adhesion, and other roofing issues, increasing the risk of interior water damage and costlier repair bills down the road.
How Often Should You Schedule Roof Washing?
Most homeowners find that roof washing every other year is an excellent choice for ensuring their home's roof is clean and pristine and protected from damage. Note that this includes new roofs, as dirt and storm debris don't discriminate according to a roof's age! It's also beneficial to consider roof pressure washing after a particularly strong storm has passed through the area, and especially if you can readily see storm debris on your home's roof.
Consider your local area when deciding a good roof cleaning schedule as well. Nearby highways, marinas, airports, and other such structures often mean more soot and air pollution ending up on a home's roof and the need for more consistent cleaning. Tropical areas or those prone to high humidity levels might also see more mold, mildew, moss, and algae developing on the roof and exterior walls throughout the year.
Branches hanging your home's roof tend to drop lots of debris, as said. If you don't want to trim those branches or relocate the tree, consider more consistent pressure washing services. Mature trees in your neighborhood, even if they're not in your yard, also result in added debris on the roof and the need for pressure washing services more often than average.
Other Pressure Washing Services and Their Benefits!
Every home needs regular roof washing services no matter your location, the home's age, and average weather conditions. However, you might note some other pressure washing services available and how they also help keep your property clean and in good condition.
Dirt, mud, grass clippings, and other debris aren't just unsightly; these residues hold damaging moisture, lawn care chemicals, and other materials against a home's exterior walls. Grass clippings can also leave behind ugly stains! Regular exterior house washing removes that debris, protecting your home's condition and appearance.
Professional gutter cleaning washes away thick dirt, mud, storm residues, and other materials, reducing the risk of clogged gutters. Standing water and other debris in gutters also lead to mold and algae growth along windows and attract bothersome insects. Avoid these risks and keep gutters clear with regular gutter pressure washing!
Dirt, sand, silt, and other debris etch concrete and asphalt, while motor oil, fertilizers and lawn care chemicals, and other materials are especially abrasive and corrosive to these surfaces. A standard garden hose is typically insufficient for cleaning those materials while regular concrete pressure washing removes even the most ground-in debris and residues, protecting concrete and asphalt surfaces.
Pool decks are especially prone to damage, as evaporating pool water carries chlorine and other such chemicals that then settle on the surrounding deck. As with driveways and walkways, spraying down the deck with a hose is not sufficient for ensuring the space is clean and protected.
Washing patio pavers and stones and wood decks and fences is especially difficult, as it's easy to dislodge stones or chip and etch wood building materials. Soft wash systems ensure a proper, thorough clean of all those surfaces, removing thick layers of dirt and mold without damage.
Professional window washing cleans away damaging layers of sand, silt, storm residues, acid rain, and other substances, protecting glass from damage and creating a better view both inside and outside the home.
Is DIY Roof Cleaning Manageable?
Before you decide to avoid roof cleaning costs by trying to DIY this work yourself, you might note some precautions and reasons to rely on a pro instead. Your safety is one such precaution, and the most important as well! Roofers, power washers, and other such contractors go through rigorous training and typically take lots of precautions to ensure their safety even when on the ground, as power washing equipment is cumbersome and dangerous in inexperienced hands.
Homeowners also might assume that thick dirt and grime as well as mold, algae, and other materials stuck between shingles and tiles need more pressure for effective cleaning. However, more pressure often means more risk of damaging those shingles and tiles! Applying soft wash surfactants, designed to dissolve thick dirt and grime, and using low pressure rinsing ensures a thorough, safe clean.
Investing in professional roof washing costs also means a thorough clean of the roof surface as well as its eaves and overhangs, trenches, areas around the chimney stack and roof vent, and other such places. Rather than risk a poor-quality cleaning that overlooks built-up grime and dirt in various spots, call on the pros for full-scale roof washing you can trust.
Related Questions
How much should roof cleaning cost?
Most power washing contractors charge by the square foot and some add charges for an especially filthy roof, for a sloped or steep roof with lots of obstructions, and so on. On average, a homeowner might expect to pay around $150 to $400 for a thorough, standard roof cleaning.
Why would an older roof need cleaning more consistently than one in good condition?
While storm debris and acid rain residues don't discriminate according to a roof's age, note that an older roof might suffer with more cracked or split shingles, torn flashing, and the like, and these damaged areas might hold more dirt and debris. Since roof cleaning also tends to reveal areas of needed repairs, you might consider more consistent power washing services so you or a roofing contractor can perform a thorough inspection and know when it's time for new shingles and other fixes.
Your residential power washing costs are an investment in your home's appearance as well as its overall condition! Professional pressure washing offers many advantages beyond a clean home, and this work is not something to put off indefinitely and not something a homeowner should tackle on their own.
Residential power washing costs might average around $150 to $200 for basic exterior house washing, while services like gutter cleaning might be charged by the hour, depending on the level of dirt and gunk needing removal. Driveway pressure washing, pool deck cleaning, roof washing, and fence pressure washing might be charged by the square foot, while window washing is often quoted per window.
No matter the power washing costs quoted by a contractor near you, it's good to consider this work as often as needed. If you've been putting of residential pressure washing or are thinking of trying to manage it yourself, you might note some vital information about why this service is so necessary and why it's good to call the pros.
As a homeowner, you might also note some indications that it's time to schedule residential pressure washing! You can then be sure that you're keeping your home clean and pristine and in good condition, and are not neglecting any needed maintenance including gutter cleaning, roof washing, and the like.
Why Invest in Residential Pressure Washing Costs?
The appearance of your home is reason enough to consider investing in residential pressure washing costs! A homeowner should feel proud of their property every time they pull into the driveway or have friends over for a backyard barbecue. However, there are many reasons to consider regular residential pressure washing beyond a clean appearance; consider a few of those reasons here and discuss them with a power washing contractor near you as needed.
Dirt and mud are not just unsightly but also hold moisture against a home, increasing the risk of softening brick and other materials. Moisture also seeps into a home through small cracks and holes in brick, siding, and other exterior structures, leading to interior wood rot and mold growth.
If you don't have a bagged mower and tend to leave grass clippings clinging to the side of your home after every lawn cutting, note that those clippings also contain lots of moisture as well as fertilizers, lawn care chemicals, and damaging debris. In some cases, grass clippings might even discolor exterior brick and siding.
Soot and air pollution residues tend to dry out asphalt shingles, making them brittle and prone to cracking and splitting. Bird droppings are also very caustic, as are twigs, pebbles, and storm residues, also damaging and even loosening roofing tiles.
Thick soot and other residues also cover up areas of needed roof repairs. A homeowner might easily overlook soft spots, torn shingles, and bent flashing when a roof is covered with layers of soot, moss, and other debris.
Mold clinging to a home's exterior often creates a very unpleasant odor and also affects outdoor air quality. Mold is especially bothersome for anyone with breathing disorders and similar sensitivities.
Gutters are not installed along a home's roof eaves for decoration! Their entire purpose is to direct rainwater and other debris to nearby downspouts so that everything washes away from a home's exterior walls and foundation. Clogged gutters allow rainwater to wash over their sides and then along those outside walls, eventually collecting next to the foundation.
Dirt, dried dust, and other debris might etch and scratch windows, weakening exterior glass and allowing even more dirt and dust to get trapped in those scratches! Clean windows also allow more light into a home's interior, creating a brighter, more welcoming environment.
Power washing removes insect nests, keeping those bothersome pests away from you and your family when you're outdoors! Residential pressure washing might also remove termite tunnels, reducing the risk of interior termite damage.
Can You DIY Residential Power Washing?
Many homeowners try to avoid residential power washing costs by either renting or outright buying pressure washing equipment and managing this work on their own. While you might see some results from do-it-yourself power washing, there are many reasons to leave this work to the professionals.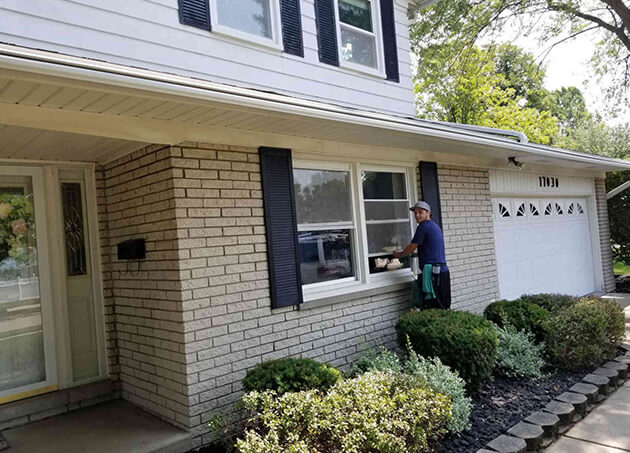 There are actually proper power washing methods that help remove as much dirt and grime as possible without damaging exterior surfaces, but which a homeowner might overlook. For example, most pressure washing is done from the bottom up, as this helps loosen residues clinging to exterior walls. If you were to wash your house from the top down, you might notice leftover streaks of dirt and grime.
Controlling the spray and water flow during power washing is also typically more difficult than homeowners realize! It's not unusual for inexperienced homeowners to wash one area of their home or property only to notice unsightly splatter along another area, or to find that their lawn is now flooded with dirty, soapy water.
A home's exterior often has lots of "hidden" areas of dirt that are easy to overlook. For instance, a homeowner might neglect cleaning underneath corners of roof eaves, inside downspouts, outside gutters, and around fixtures such as mailboxes and exterior lights.
Different surfaces and materials require different power washing techniques and detergents. For example, improper pressure washing methods and harsh detergents dry out and etch wood decks and fences, while added scrubbing might be required to remove sand, silt, and other debris from concrete and stone.
Weather and even the time of day you choose for washing can affect your results! Hot sunlight might dry detergents before you can rinse them completely, leaving behind unsightly streaks and other marks. Rain and humidity might also wash away detergents before you can clean your property thoroughly.
Note that a power washing contractor near you understands the best pressure washing methods and will use the right equipment, techniques, and detergents for every surface of your home and property. He or she ensures a thorough clean without damage or the risk of unsightly streaks, marks, and other residues left behind.
How Often Does a Home Need Residential Power Washing?
In some cases, it's obvious that it's time to invest in residential power washing costs! If you've neglected this work for many years, you might notice thick dirt and mud clinging to your home's exterior or see mold growing along the roof eaves and elsewhere. In those cases, it's time to call a power washing contractor near you.
There are other indications that your home needs pressure washing and especially along certain areas or surfaces. For instance, if you notice water stains along exterior walls, rainwater might be washing over the sides of clogged gutters. A thorough gutter cleaning removes those clogs and protects your home's exterior walls and foundation from the risk of water damage.
It's also recommended that you consider power washing at the end of every summer or autumn season if you don't have a bagged lawnmower, as said, or if you often cook outdoors. Barbecues and grills create lots of airborne soot, smoke, ash, and food debris, all of which tend to cling to a home's outside walls and windows! A thorough pressure washing at the end of the season ensures a clean and pristine exterior and less risk of damage to your home and property.
Homes located near airports, marinas, and busy roadways also need residential power washing more often than others; engine soot settles onto roofs and exterior walls of nearby houses, leading to damage and unsightly streaks. The same is true for sand, silt, and other debris found in coastal areas! If you live near the beach, you might even notice sandy debris covering your home. Residential power washing removes all that grit and grime.
You also might not think of cleaning your home's exterior if you're planning on selling the house, but consider that potential homebuyers might assume a dirty exterior means a dirty and neglected interior! Mold, mud, insect nests, and other residues might also turn off a buyer looking for a beautiful outdoor space, perfect for relaxing and entertaining. Residential power washing costs are a worthwhile investment when selling your home, making it more presentable and desirable to potential buyers.
Related Questions
Are power washing and pressure washing the same thing?
Pressure washing refers to washing a property with increased water pressure. Power washing uses hot water rather than tepid or room temperature water. Hot water helps dissolve grease, oil, and other such residues, but might be overly harsh for wood surfaces and glass and unnecessary for cleaning exterior walls, concrete, and other such materials.
How do you choose a reliable power washing contractor?
Not all power washing contractors are alike! Someone might buy pressure washing equipment and start a power washing business with little to no experience in the industry. To ensure you find the best pressure washing contractor near you, note how long they've been in business and if they want to perform a full inspection before quoting you a power washing cost.
Roof cleaning in Venice is especially vital, as airborne sand, silt, and other gritty debris commonly settle onto Florida homes. Grit and grime damage shingles, tiles, flashing, and other such materials. Excess humidity also leads to mold, mildew, moss, and algae, all of which are damaging to the roof and unhealthy for anyone sitting outside the house!
As no two homes are alike when it comes to levels of dirt and grime on the roof, only a power washing company in Venice can offer a specific quote for your home. However, you might note some vital information about what's typically involved with roof washing and other pressure washing services, and why this work is so beneficial for your home! You can then discuss your options with a pressure washing company in Venice, FL, as needed and ensure you're keeping your home clean and pristine and in good repair!
What's Included in Roof Cleaning in Venice FL Costs?
Roof cleaning in Venice means more than just hosing down a home's roof! Soft wash cleaning, recommended for Florida homes for a gentle yet effective clean, begins with a specialty surfactant or detergent. This cleanser seeps into all the nooks and crannies of a roof, dissolving even the thickest dirt, soot, air pollution residues, sand, silt, and other residues.
Soft wash roof cleaning in Venice also washes away bird droppings and storm residues, leaving behind a clean roof while also exposing areas of needed repairs. A power washing contractor might also scrub away soot and grime clinging to a chimney stack, vents, and other roofing features. Grit and grime is then rinsed away with low pressure, minimizing risk of damage and loosened shingles.
Why Your Home Needs Venice Roof Cleaning
It's easy for a homeowner to overlook the need for Venice roof cleaning, often concentrating on cleaning a home's interior surfaces and perhaps the outside deck or other more noticeable surfaces. However, there are many benefits to regular Venice roof cleaning, including a longer roof lifespan!
While a clean and pristine home exterior is reason enough to schedule regular roof cleaning in Venice, consider that soot, air pollution residues, and other debris dry out shingles, making them brittle and more likely to split and crumble away. Fallen leaves, acorns, Spanish moss, and storm debris wedge themselves between shingles and other materials, loosening them and increasing the risk of losing those shingles altogether.
Homes in high humidity areas might also be prone to mold, mildew, moss, and algae growth. These residues also spread in and around shingles, loosening them; algae even literally eats away at asphalt shingles! Mold is also especially unhealthy and unpleasant for anyone sitting outside the home. A thorough roof washing in Venice removes those damaging elements, for a clean home and improved air quality.
How Often Does a House Need Roof Washing in Venice?
Most homes benefit from power washing services at least every other year, to remove layers of dirt, grime, soot, and other residues. However, note that homes in Florida are especially prone to layers of sand and silt, as said, and especially homes located closer to the coast, a marina, or highway. While it's never recommended that a homeowner get on a ladder to inspect their home's roof, you might note if there are layers of sand and silt or other residues on outside walls. If so, there's a good chance the roof is also covered with all that debris!
Florida's stormy summer season also might mean more storm debris on your home's roof than houses in other areas of the country. A thorough pressure washing service in Venice after storms have moved through removes fallen twigs and leaves as well as other debris, leaving behind a clean and pristine roof.
Is It Dangerous to Power Wash a Roof in Venice?
You might have heard that it's dangerous or somehow damaging to power wash a roof in Venice, and certainly a homeowner inexperienced with proper pressure washing techniques might literally blow shingles right off their house! Improper techniques also tend to strip granules from shingle surfaces, increasing the risk of standing water on the house and split or torn shingles.
While a homeowner might avoid DIY power washing for those reasons, professional roof washing in Venice is not only safe but also an excellent way to protect a roof and extend its lifespan. A professional power washing company in Venice, especially one that offers soft wash pressure washing, ensures a gentle yet effective clean.
Soft wash roof cleaning of a Venice home also exposes areas of needed repairs; you might more readily see torn shingles or flashing, missing shingles, water stains, soft spots, and even sagging areas after a thorough power washing. Timely roof repairs after that soft wash cleaning extends the overall life of a roof and ensures proper interior insulation and structural support for your home as well.
Why Choose Gutter Cleaning With Roof Washing in Venice?
When you call a power washing company, they might suggest gutter cleaning a Venice home along with roof washing. This is not simply to get you to pay for added services, as a dirty roof often indicates that a home's gutters are just as covered with dirt and debris. Clogged gutters allow rainwater to wash over their sides, leading to water damage along exterior walls and a home's foundation.
Clogs also result in standing rainwater in the gutters; roofing shingles and other materials then absorb this water, becoming soft and crumbly. Standing rainwater also attracts bothersome insects and encourages mold growth along a home's exterior. You might even notice long, muddy streaks outside a gutter when it's clogged, detracting from your home's overall appearance.
Chances are, gutter cleaning is not your favorite chore or way to spend the weekend! It's also somewhat dangerous for a homeowner to be on a ladder, trying to manage pressure washing equipment or even a garden hose.
To keep yourself safe on the ground and ensure a thorough gutter cleaning, ask about including this work in your roof cleaning in Venice costs. Your power washing contractor might offer a price break or, at the very least, you'll know your home will be clean and pristine and in good condition when you schedule both gutter cleaning and roof washing services together!